Canadian & Luxemberg & AM. CH. Peabar Great Balls Of Fire
"ERIK"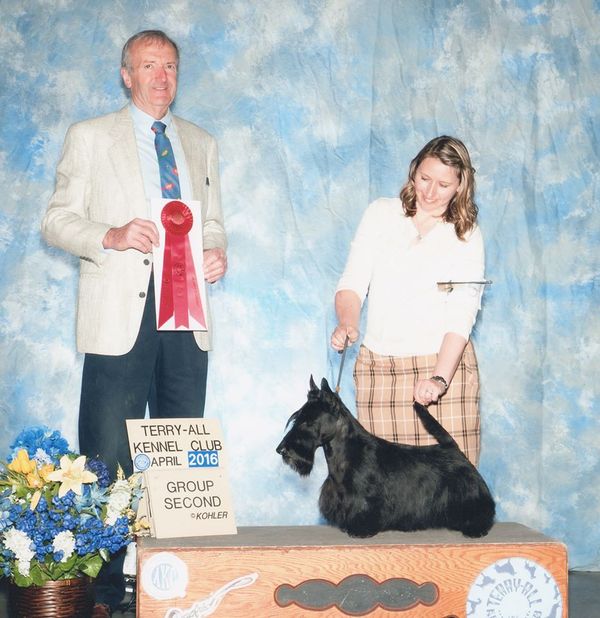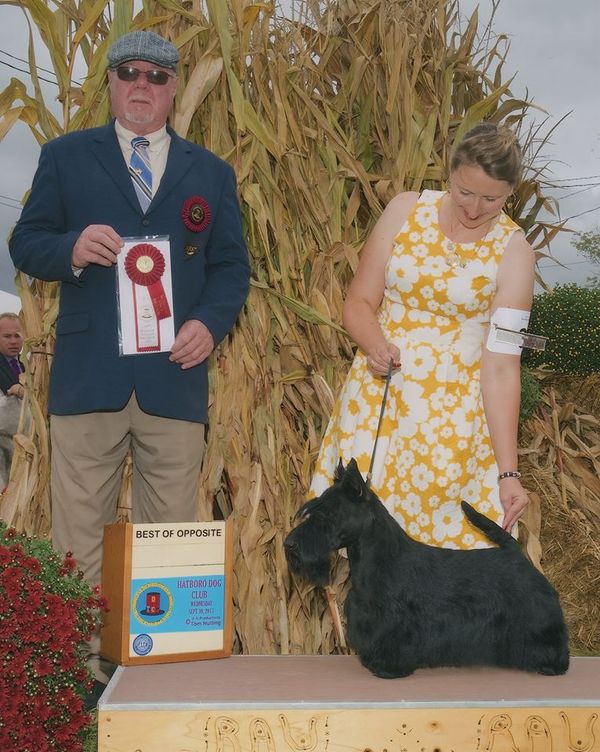 Erik - is our lovely new import from Slovenia. At just 2 1/2 this young boy has accomplished quite a bit in the world. He has obtained his Canadian & Luxemberg Championships and is also the #2 Terrier in Italy for 2014. While being shown in Italy he won multiple groups and BIShows. Now Erik is back in the States and is waiting to make his debut in the ring in 2015. He has a wonderful pedigree combining several great European lines. We want to say a special Thank You to his breeder and co-owner Masa Siroka for allowing us to be a part of Erik's life. We here at Chyscott are very excited to see what the future holds for this wonderful dog.
*
Excited - Erik won WD/BOW at the Scottish Terrier Club of America's National Rotating Specilaty for a 5 pt major. This beautiful dog is well on his was to becoming an American Champion!
*