Multiple Best In Show Winning & Natioanl Specialty Winner
GCHB. McVan's Be Bop Boy at Chyscott
"Blake"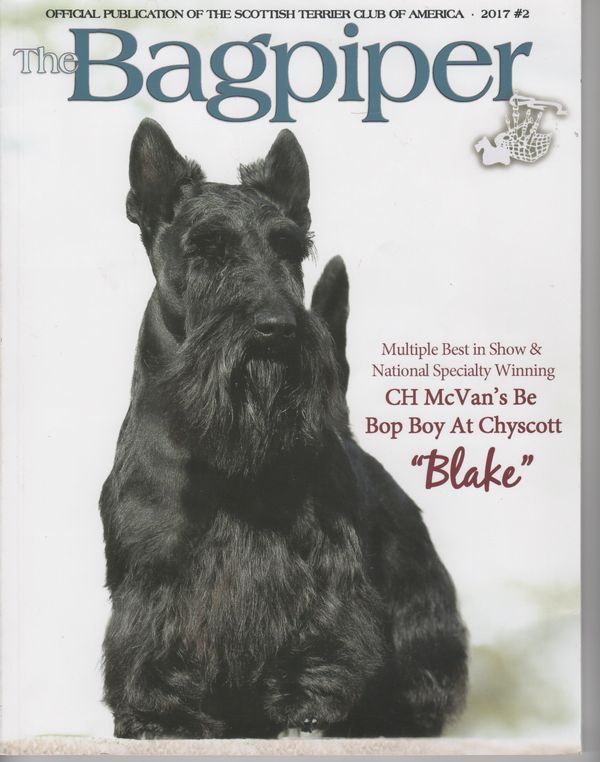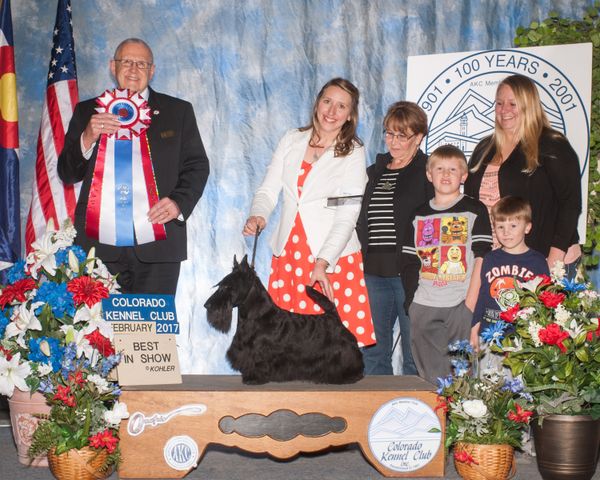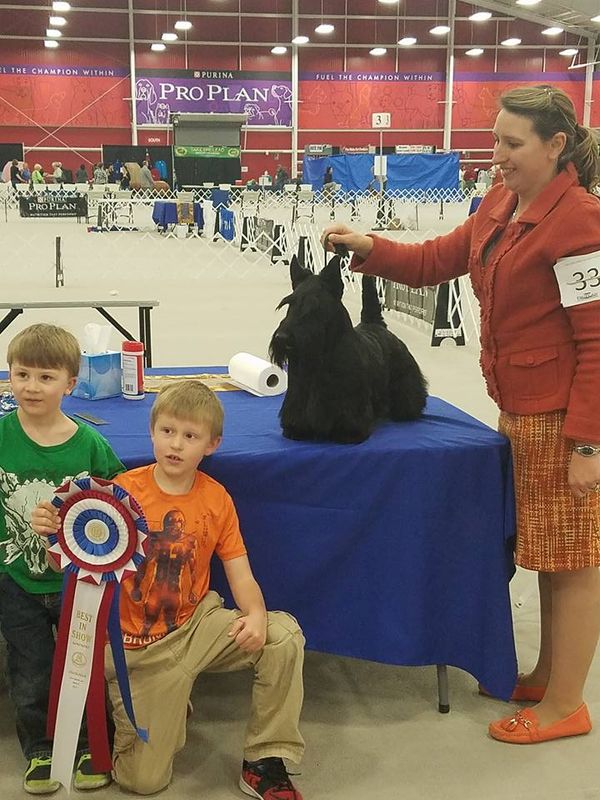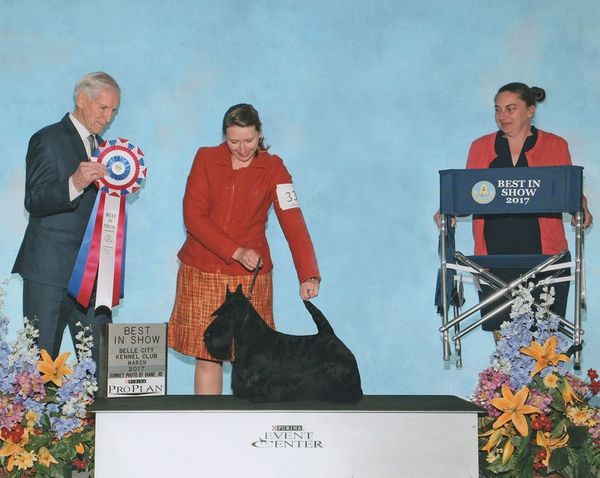 Blake ends his campaign year of 2017 as a top 5 Scottish Terrier in both Breed & All Breed Standings!
2017- This has been a dream year for all of us at Chyscott! Blake has gone above and beyond anything we could have anticipated for the year. He won a total of 9 group 1's, multiple specialties, 2 All breed BIS's , a All Breed RBIS and 2 All Terrier BIS's. It has been a joy showing him and having so many judges appreciate his quality, temperment and soundness. Blake will hand the reigns to his aunt Phoenix for 2018. Blake will be shown selectively in 2018! Look for a few of his kids in the ring in 2018!
***
Blake Wins Winners Dog & Best Of Winners
at the Rotating National Specilaty
***
2017 - Blake began his specials career with quite a start. In Feb 2017 at our local Denver cluster weekend, shown only 3 days, Blake started with a Group 3 at the All Terrier Show, he then went on at the CKC shows and took back to back Group 1's and finished the weekend by winning Chyscott's first All Breed Best In Show under breeder judge Merle Taylor. Then we headed to St. Louis for the HOA specialty a few weeks later, On the Saturday all breed show, Blake went and did it again winning a strong Group 1 under Terrier expert Mareth Kipp and then won his 2nd All Breed Best under dog icon Judge Joe Gregory. We were simply stunned by how well this boy was doing so quickly.

Well it didn't end there as Mom and Whit headed to the STCA Rotating Specialty in Dayton, OH the first of April and Blake continued to impress by winning Best of Breed at our National Specialty under English Breeder Judge Laurie Herd.

We seriously can't wait to see what the rest of 2017 has in store for our outstanding boy!